Families prepare for August 17 start of school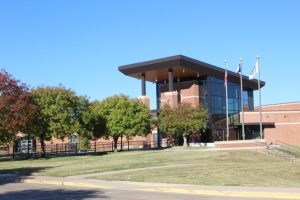 Students and parents in the midst of prepping for another school year have ascended on local retailers as the fall semester begins in just under three weeks. School supplies, new clothes, haircuts and eye exams are items on the agenda to prepare for the new academic year. In addition, students need to register and pick up schedules.
Registration information and schedule pick up is at Summit as follows:
Sophomores – Thursday,

Aug. 4  from 8 am to 11 am

or 1

pm to 4 pm

Juniors/Seniors – Friday,

Aug. 5  from 8 am  to 11 am

 or 

1 pm to 4 pm

Freshmen – Friday,

Aug. 12  from 8 am to 11 am

 or 

1 pm to 6 pm
In addition, freshman orientation will be held Friday, Aug. 12 from 4 to 6 pm to help acquaint new students with Summit.  They will be exposed to various clubs on campus, experience a tour of the school and be introduced to principals and counselors.
Please register for this event: https://forms.gle/A3Ct7cTvddYH4qTD7