Fresh food made your way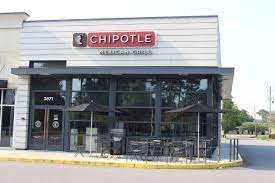 Chipotle Mexican Grill, mostly known simply as Chipotle, is a chain of fast casual restaurants with locations in the United States, United Kingdom, Germany, France and Canada.
Chipotle specializes in making bowls, burritos, tacos, and now also quesadillas in front of the customer as he or she orders their food.
Chipotle is a successful company with amazing food.  The food is fresh. Employees  can always be seen in the back making a fresh new bowl of guacamole, which to me is one of the best parts of the meals they serve.  While there are specific items to order, customers are encouraged to make their order the way they want it.  All the ingredients are at your disposal, and you can order whatever you want however you want it.
"
There aren't any places I can think of that compare to Chipotle's criteria of exotic food."
There aren't any places I can think of that compare to Chipotle's criteria of exotic food.  The only problem I have experienced is the quality of food varies in some locations, and in the little interaction I've had with the employees making my food, they can be a little moody.  They are usually consistent in giving you the same quality of food, but here and there it may be a little cold by the time you eat it.  For example, if  you have it delivered by Doordash, there is a decent chance the food could end up cold while on its way to you.
In my opinion, Chipotle is one of the best food places I have ever eaten, and through the many times I have been there, my opinion still has not changed. I'd rate it easily five stars or any other type of perfect review because of the consistency and quality of the food every time I go there. I am so happy Steve Ells founded the restaurant company back in 1993 because now it is my go to food place no matter what is happening that day.