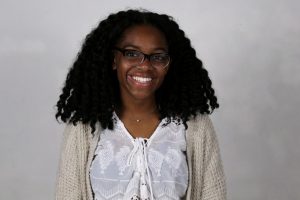 My name is Imani Bingham. I'm 16 years old born in Pana
ma City,Panama and raised
 in a small town in Panama called Paraiso Ancon. I gr
ew up being bilingual, speaking English and Spanish. Luckily I'm able to speak Spanish fluently and read and 
write in both languages.
My birthday is Feb. 20 which makes me a Pisces, but my moon sign is of an Aquarius.
I do newspaper because writing is a passion of mine. All things literature fascinate me. I love the beauty of painting a picture and creating emotions outof words. Hopefully I will be able to pursue a career in the creative writing field. But as of now newspaper is my way of self expression and growing as a writer.
Growing up I've always been very shy and kept to myself. Thankfully writing has pulled me out of my shell and allowed me to voice my opinion on equality amongst all communities. I try to stand up for the rights of others as much as possible and support my community considering that I have a strong belief that as the youth. We are the future and should make a change for generations to come.
Other than newspaper I'm also apart of the school Colorguard. I spend most of my time with the band practicing and performing. Alongside my list of hobbies I really enjoy watching anime and learning japanese. Going to Japan is at the top of my bucket list so I've decided to make it a goal of mine to also become fluent in Japanese.
I am a very wanderlust soul and dream of the beauties in all cultures and visiting many cities. So with time I'd like to capture all of the world beauties with my words. But for now I will continue to spread the love and light of SHS through my writing on the school newspaper.
Imani Bingham, Staff Writer